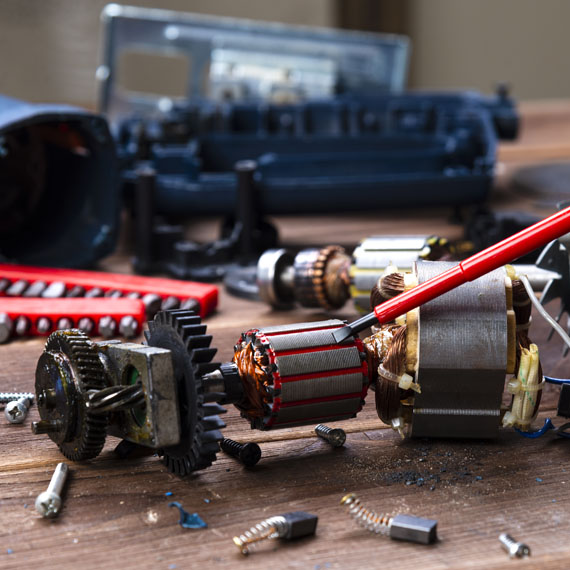 Whether it concerns washing machines or power tools, carbon brushes are indispensable as integrated parts. They connect the collectors or the slip rings of the rotating motor parts electrically. Mostly made of graphite, our carbon brushes are used in various devices.
Washing machines, generators or starters are unthinkable without carbon brushes. Also household appliances, such as vacuum cleaners, hair driers and electric shavers as well as power tools are equipped with carbon brushes.
In our Online-Shop we are offering suitable carbon brushes for power tools of known manufacturers, such as Bosch, AEG, Metabo, Black&Decker or Makita in a quality corresponding to the original parts, at reasonable prices. Also products of the companies Hilti, Dewalt or Hitachi are available from us.
Since we are offering brushes in most various modifications in our range of products you can be assured to find the suitable carbon brushes for your application among our products.
As certified shop safety is our first priority. Due to our internet seal you will have the guarantee to buy safe carbon brushes from us.
Log-in to our shop is not required, is however an advantage. If you log-in to us you will be able to order faster, you will know your ordering status any time and will always have an overview about your so far placed orders. In our Online-Shop there are no minimum order quantities and we supply to both retailers and also private customers.
We offer you competence over many years and professional support. Please contact us trustfully if you may have any questions concerning our carbon brushes. The team at Gomes' carbon brushes looks forward to receiving a call from you.